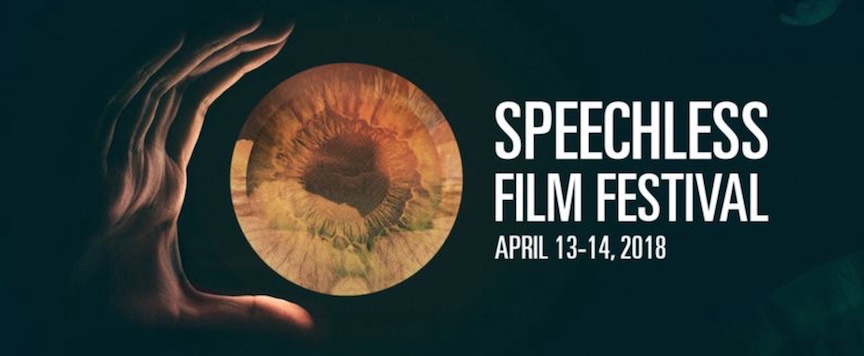 It would seem to many that the feature length film should be one of the most obvious mass-media tools for gospel outreach, yet the Christian film remains a comparably rare artifact in the professional film landscape. While there are many reasons for this shortage, this conversation will address issues related to reach and distribution—making the mission-oriented film a market-profitable film. Film festivals are one avenue that brings audiences and distributors into contact with filmmakers looking to sell their movies. The festival curators and directors therefore have significant influence over what films will be considered for mass distribution. We are looking to discover new insights and actionable items about the reach and distribution of Christian film informed by our experience creating and running the Speechless Film Festival in Mankato, Minnesota.
While this festival was created by the Bethany Lutheran College Media Arts faculty and staff in 2013, it is considered a community event and is intended for a general public audience. For more detail, view the Speechless Film Festival Facebook page, and the 2018 trailer which flashes clips from some of the Festival movies.
We will begin by providing more information on the current model for Speechless, which will be approaching it's 7th annual festival this spring.
Location: Speechless began in the formerly unused Mav4 theatre located in downtown Mankato. The Mav4 Theatre was converted to a CineGrand location, which led us to use various other makeshift theatres before landing on our current screening location at Mankato's Verizon Center.
Mission: The mission of the Speechless Film Festival is to celebrate the universal art of visual storytelling. The festival is named for our signature category—Speechless Shorts—though we also receive and show a broader range of films that are not dialogue-free.
Contest: We receive films from all over the world in 6 categories. Cash prizes (ranging from $500 - $1,000) are awarded to the Best of Show in each category, which is determined by a team of judges from our campus and community. Our judging process is robust, and our judging team reflects our values and sensibilities, generally. We typically receive over 300 submissions (predominantly short films) and our acceptance rate is about 30%.
Funding: SFF is funded entirely by local grants and sponsorship.
Audience: The festival is promoted as a local community event. Attendance is typically 300-400 people each year, with some travelling long distances.

Filmmakers' discussion at the Speechless Film Festival

Education: We are confident in what Speechless does on our campus in terms of the education of future filmmakers, artists, and people in general. We typically host a dozen or so independent filmmakers during the event, many of whom are presented as speakers and panelists.
Reach: Speechless Film Festival is a tier 3 film festival, which means that we draw a relatively small audience and are insignificant in terms of distribution.
Although Speechless is administered by Bethany Lutheran College, you surely noted the mission of this festival is not centered on Christian film. There are currently no special categories or considerations given to mission-related work (of which we receive very little). Some of the difficulties in exhibiting Christian films are as follows:
Even small film festivals are incredibly expensive. We would struggle to replace grant and community funding if the festival revised its mission.
The production quality of the Christian films we have received is generally quite low. Our judges provide comments on the films screened, and we have received comments from Bethany judges stating they would like to accept and screen a film due to its Christian content, but have voted to pass on the film due to the undeniably poor production quality and sophistication of writing in comparison to other entries.
Questions would likely rise within our constituent body on the range of theology present in the Christian films screened. Currently, we print a statement that the films do not necessarily reflect the views of Bethany Lutheran College and supporting sponsors.
There is some question as to whether our local community would attend a Christian event.
When we launched the festival, we were repeatedly asked about censorship. To add a Christian category now would create an immediate controversy over censorship within the public space we are trying to occupy.
In spite of the many obstacles in sustaining an arts event, a simple google search will reveal thousands of film festivals in operation all over the world. Many of these festivals serve a niche audience and many utilize online platforms to expand their reach. We are not experts on the Christian Film Festivals that currently exist ( this database may be helpful in locating and researching such events), but we recognize the value of a mission-centric festival and are open to how we might approach this in the future. It would help us to hear from you, these questions may provide a place to start:
Would you attend a Christian Film Festival? If so, how far would you travel and how much would you pay to do so?
Would you "attend" a Christian Film Festival that was online-only? Again, how much would you pay to do so?
What type of Christian media are you most interested in watching? You might consider various genres (dramas vs. documentary) or films that depict a Bible story (such as The Prince of Egypt) vs. other Christian dramas (such as Fireproof).
What would be needed to attract an un-churched demographic to a Christian Film Festival? In the end, outreach is still a primary goal.
---
Translate this page into your language
Return to original language with "show original" button at top left.