About Time of Grace
Time of Grace is for people who want more growth and less struggle in their spiritual walk. The timeless truth of God's Word is delivered through television, print, and digital media with millions of content engagements each month. Time of Grace connects people to God's grace so they know they are loved and forgiven and so they can start living in the freedom they've always wanted.
Mission
Connect people to God's grace
Vision
Transform lives now and forever
Values
Biblical: committed to teaching the Bible as the inspired, inerrant Word of God
Evangelistic: boldly driven by the Great Commission to share God's grace with all people
Trustworthy: authentic, someone to spend time with
Innovative: an early adopter of technology and media methods
Empirical: utilizing data, best practices, and metrics
Collaborative: engaging all stakeholders as ministry partners, equipping people and organizations with practical tools and resources
Independent: organized as an autonomous, lay-led movement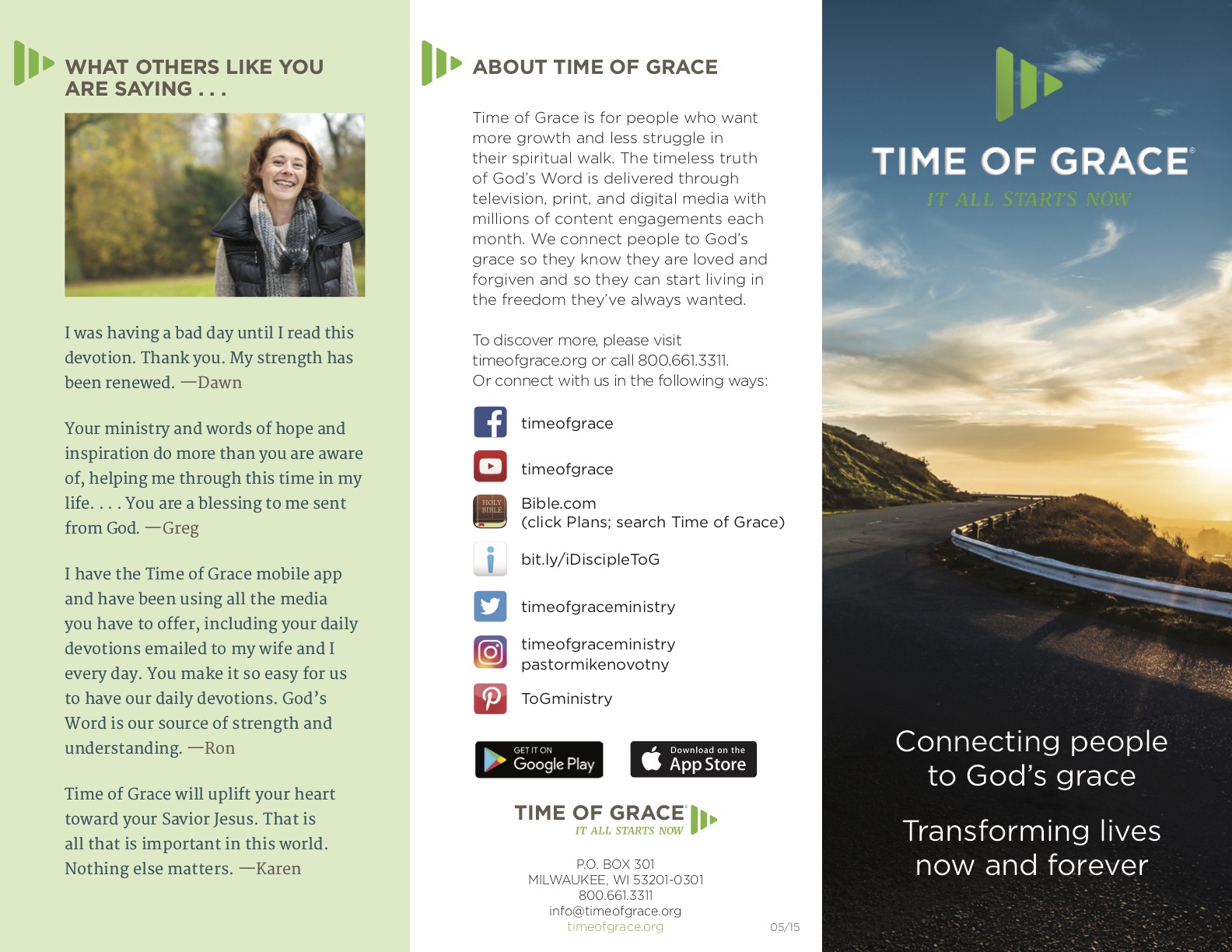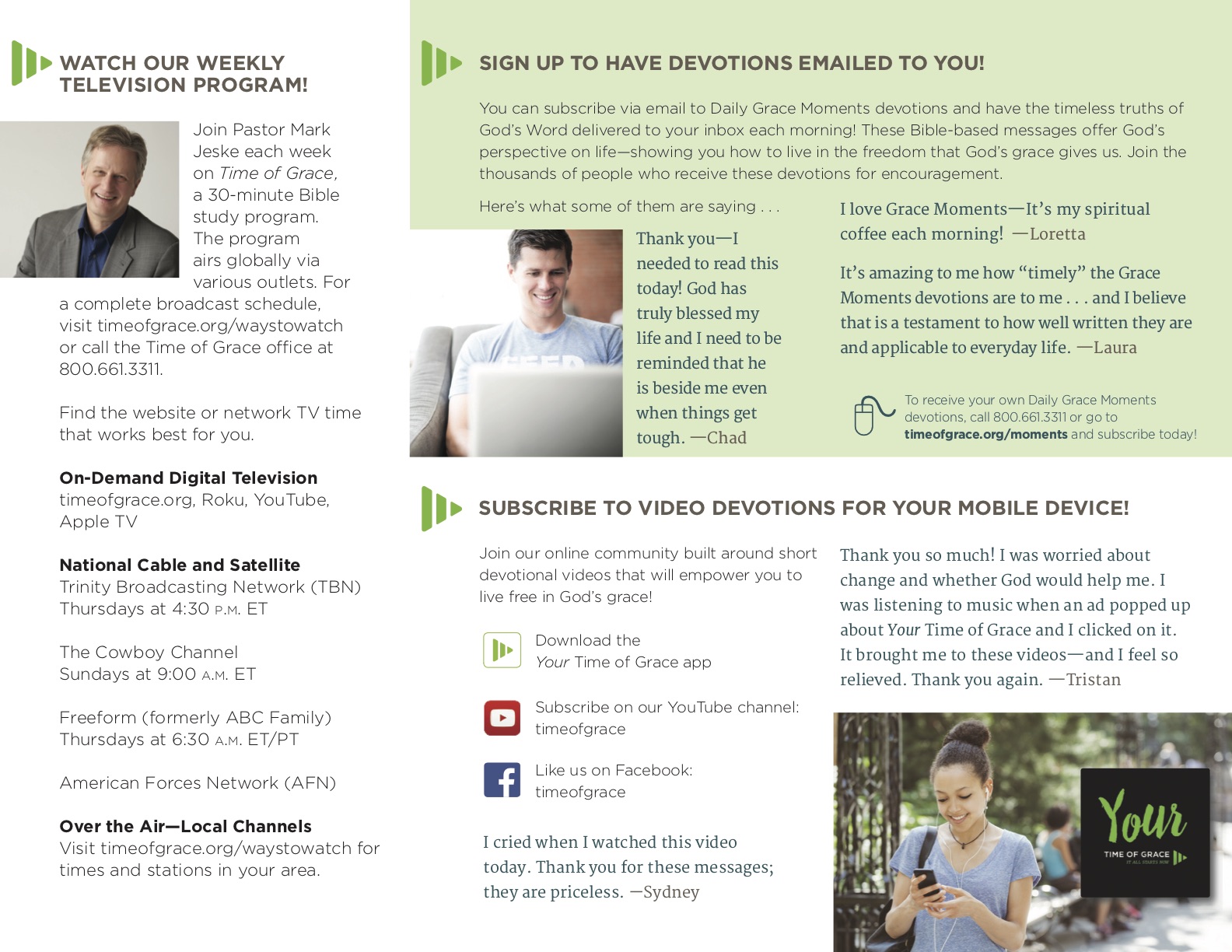 Gospel Content
Long-Form Video (Television)
Time of Grace® broadcasts a 30-minute weekly program on:
Three (3) national networks — FreeForm, Trinity Broadcasting Network (TBN) (nationally and internationally), The Cowboy Channel
Fifty-five (55) local stations in thirty-one (31) states
American Forces Network (AFN)
Online at timeofgrace.org
YouTube channel
Time of Grace app
Roku app
Apple TV apps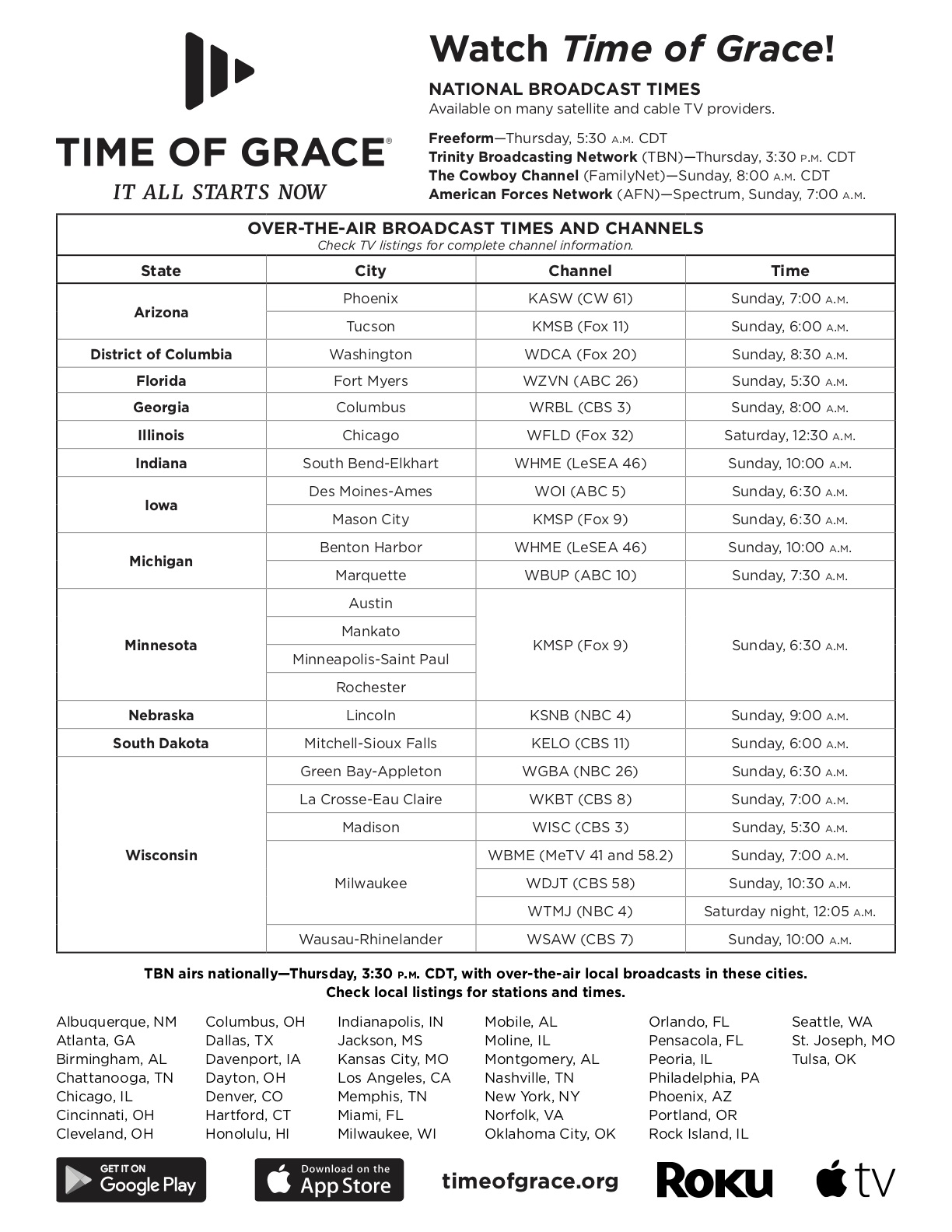 Short-Form Video (Your Time of Grace)
Time of Grace delivers daily video devotions (six days/week) digitally on:
The Your Time of Grace (YToG) app
Online at yourtimeofgrace.org
Email subscription
Facebook
YouTube channel
IGTV (Instagram Television)
YouVersion® Bible App
Written Content — Grace Moments
Time of Grace delivers Grace Moments devotions via:
Print (quarterly devotions / 365-day books and 30-day topical devotions)
Email subscription
Time of Grace website (timeofgrace.org)
Time of Grace app
YouVersion® Bible App
iDisciple app
WeDevote app (Chinese app)
Crosswalk.com
Written Content — Books

Topical books
Devotionals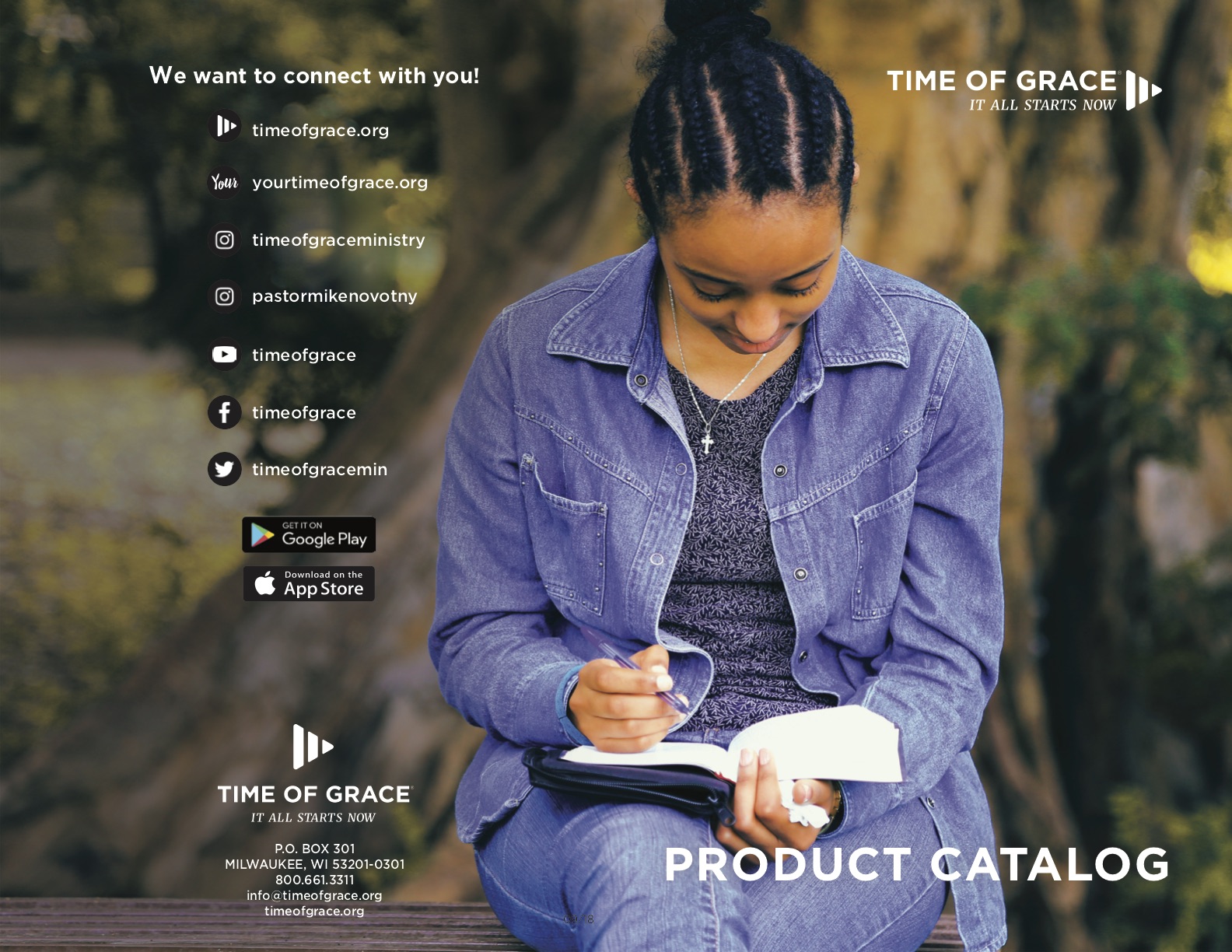 [Download a PDF file of the catalog here.]
Written Content — Blogs
Time of Grace publishes two-four blogs each week via:
Time of Grace website (timeofgrace.org)
Time of Grace app
Engagements
Time of Grace Ministry tracks people's involvement with Time of Grace's content. Across all distribution platforms, we measure people's engagements with our content, their reactions to that content, and their responses to it.
Each month, people engage with Time of Grace content between 3.3M and 3.6M times. In 2017 the total engagements for the year were 43,441,683.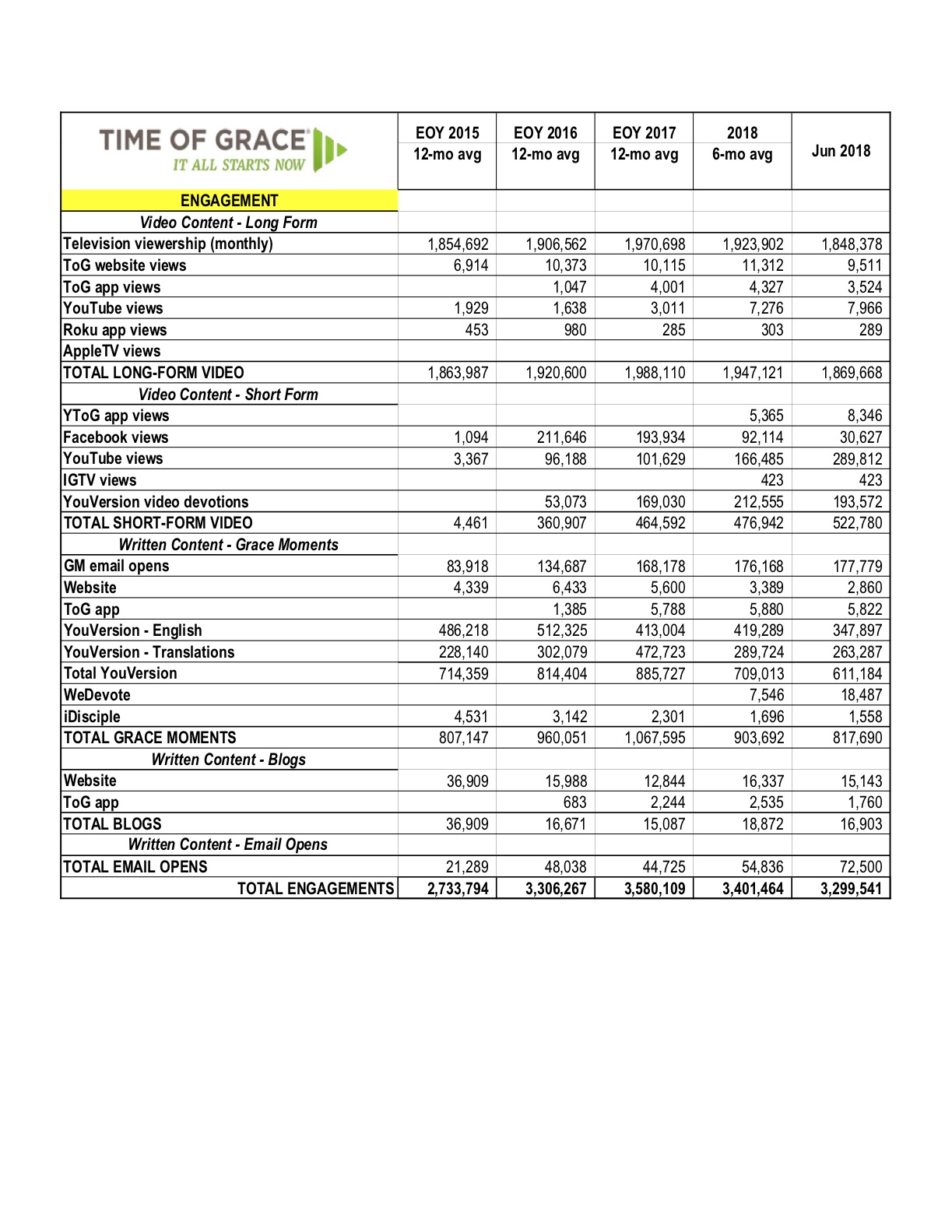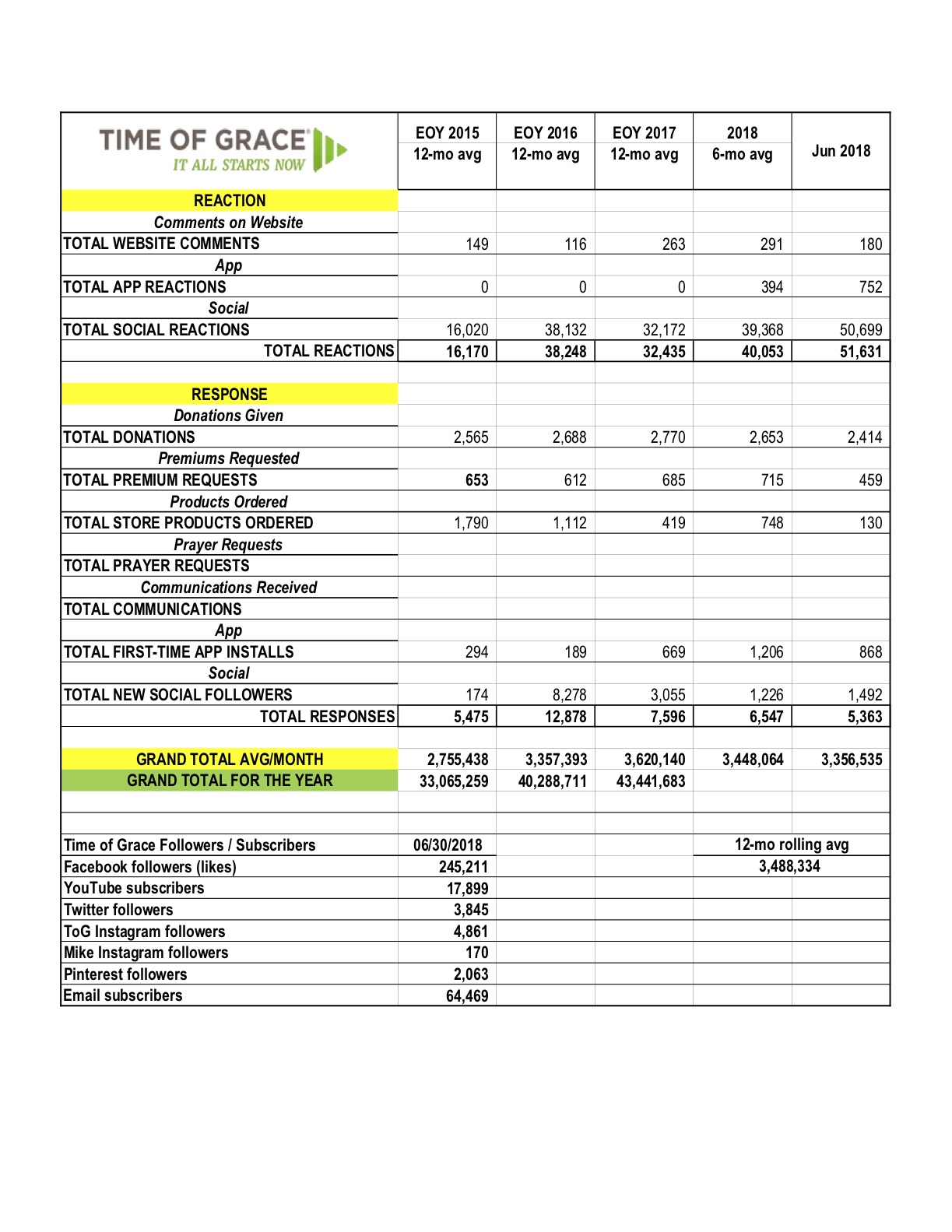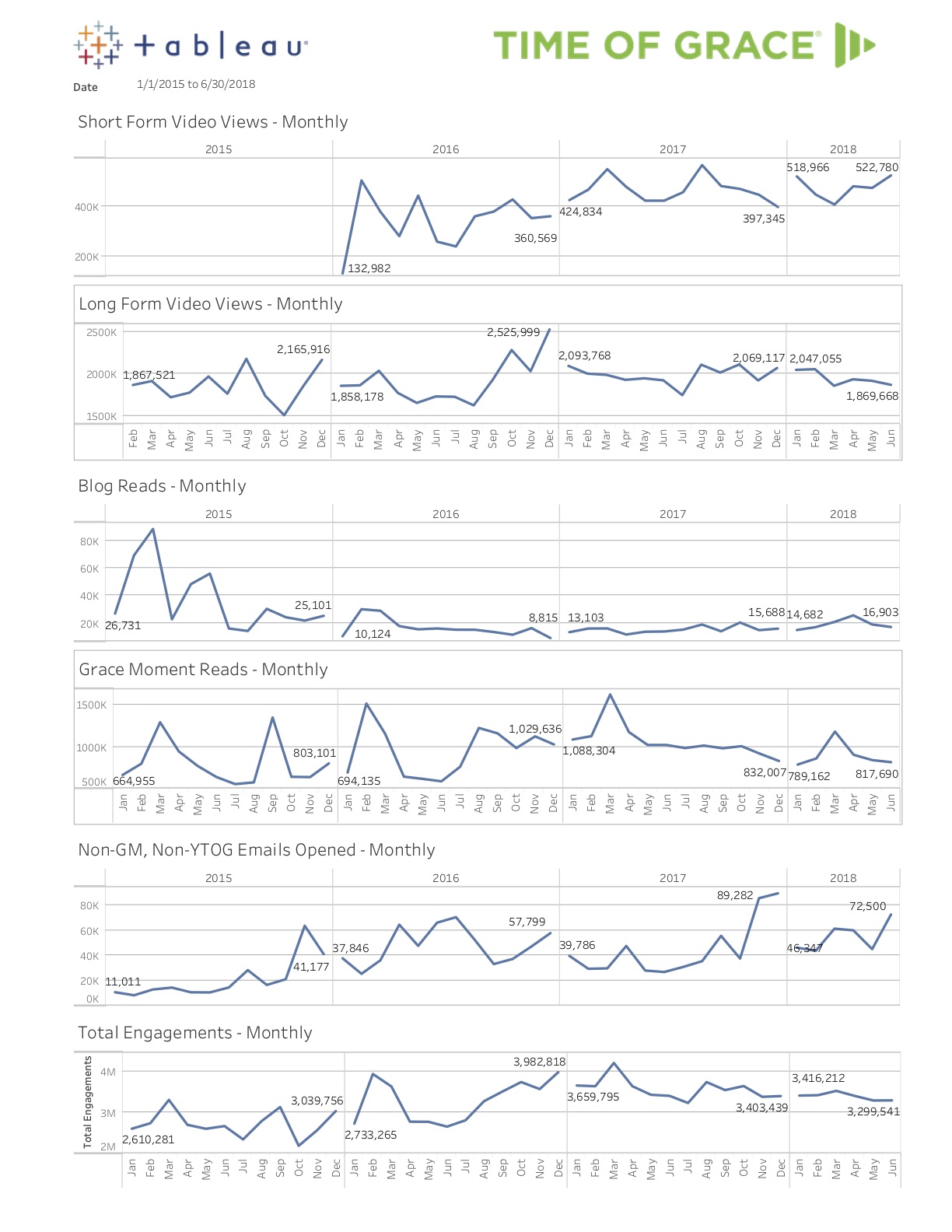 Ministry in the Digital Space — It's Where the People Are!
Not all that long ago people would gather together in a place. And they still do. But today people also gather together in a space—the digital space. Because people are there, we Christians need to be there too. It's a space for teaching, learning, sharing, encouraging, and celebrating.
It's what we do at Time of Grace Ministry. We connect people to God's grace in the digital space. With more than 43 million digital engagements each year, Time of Grace shares the gospel with current and former Christians, as well as atheists, agnostics, and nones—all through digital broadcasting, Instagram, Facebook, YouTube, mobile apps (including the YouVersion® Bible App) and other distribution platforms.
The social media platforms that are currently seeing the greatest growth in engagements for Time of Grace are Instagram and YouTube.
Time of Grace Followers / Subscribers (as of 09/25/2018):
Facebook followers — 249,416
YouTube subscribers — 20,895
Twitter followers — 3,823
ToG Instagram followers — 7,274
Pastor Mike Instagram followers — 1,681
Pinterest followers — 2,074
Email subscribers — 70,341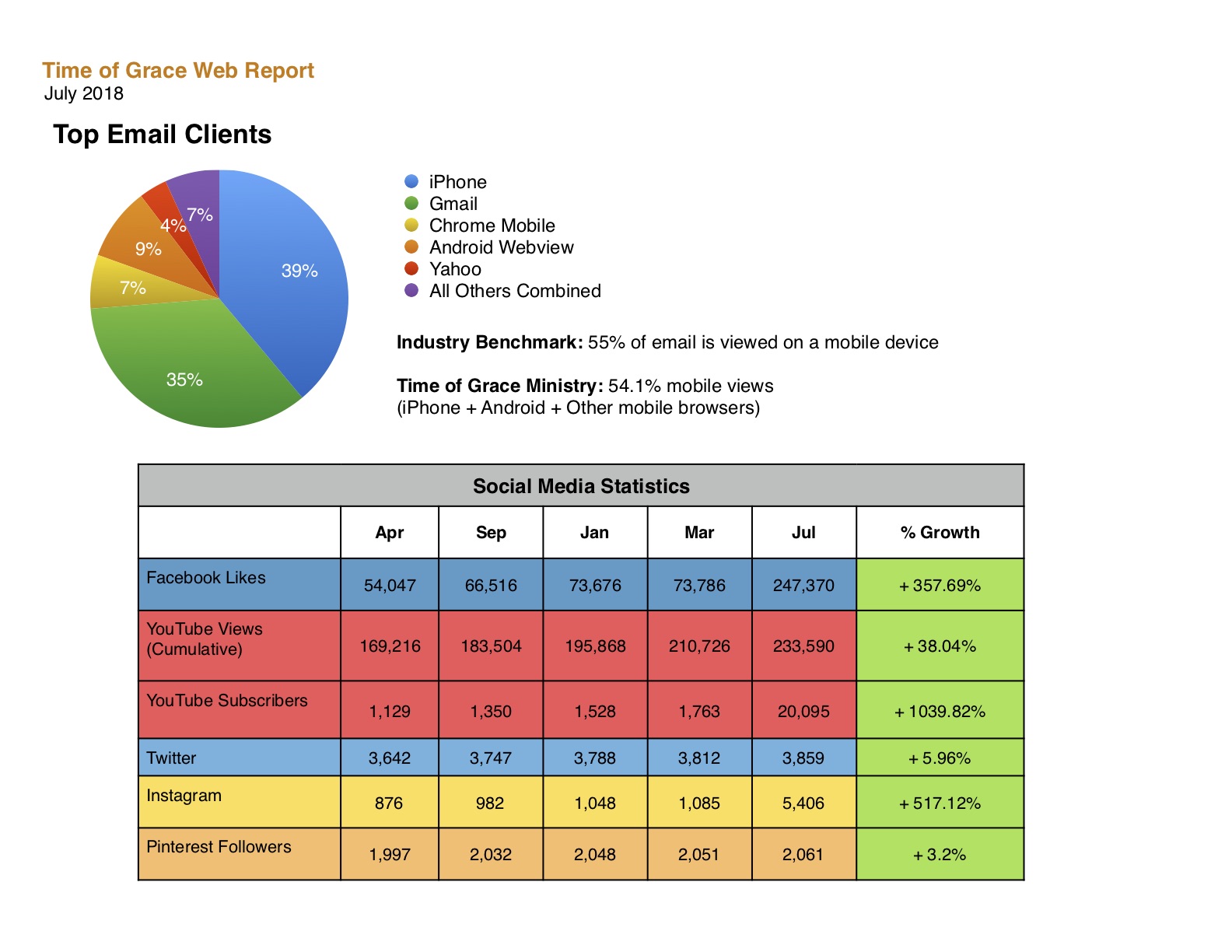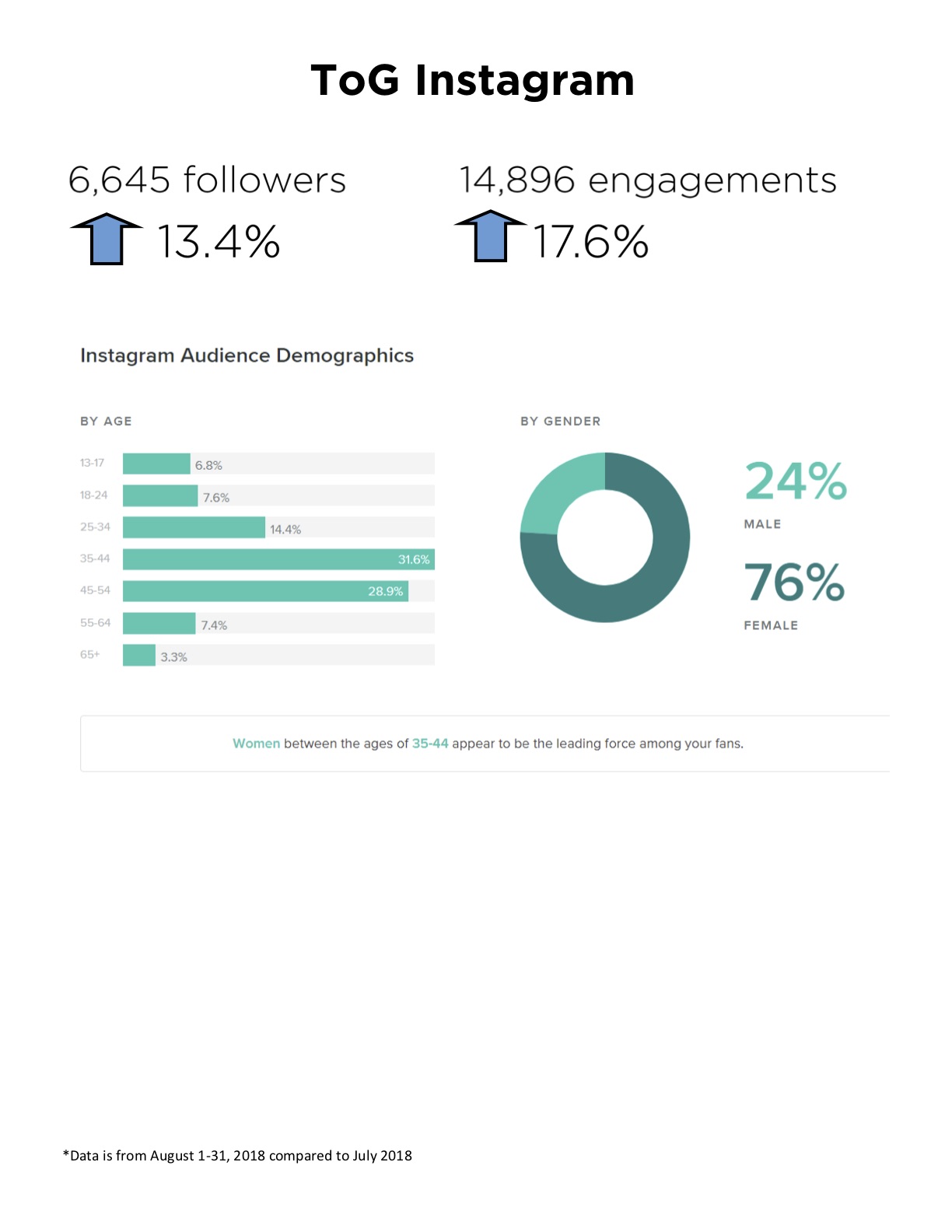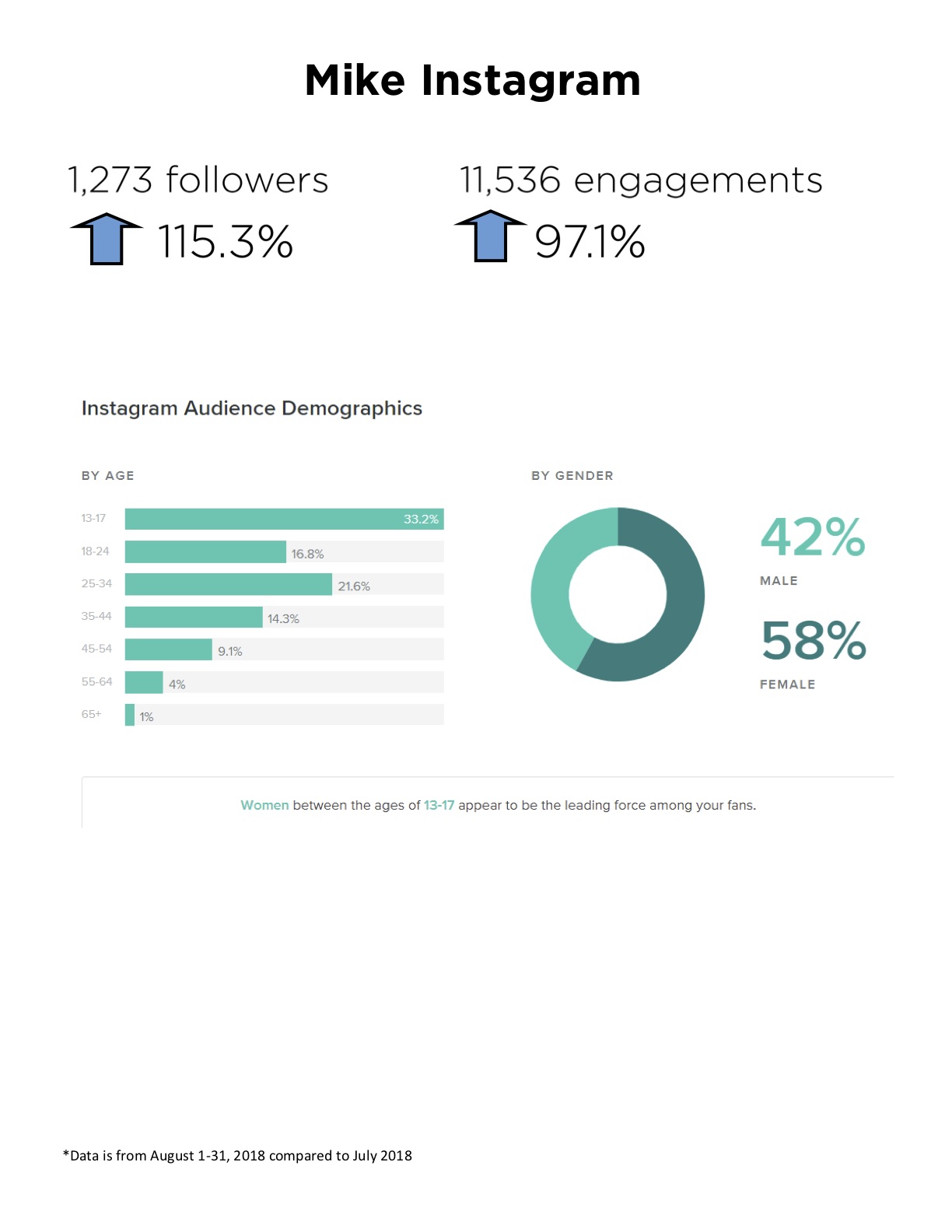 Transition
Time of Grace is transitioning our television lead speaker from Pastor Mark Jeske to Pastor Mike Novotny. Pastor Jeske's final television message will be Easter Sunday of 2019. Pastor Jeske's television messages and Grace Moments devotions will continue to be available on the Time of Grace website and in printed materials.
---
Translate this page into your language
Return to original language with "show original" button at top left.