An App For You?
Why you should consider creating an app for your ministry
Introduction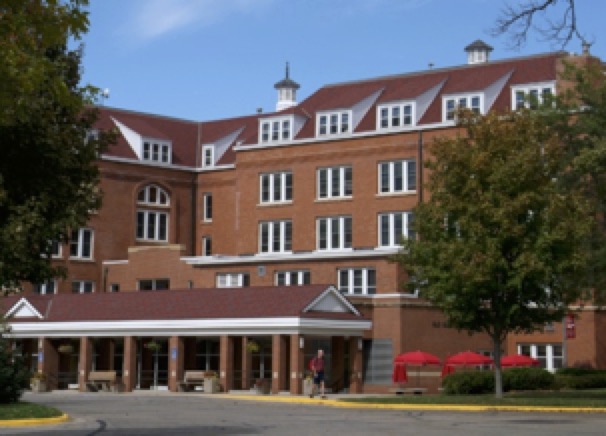 Communicating news and connecting people are two of the greatest challenges that every organization faces. I remember when I was the student body president at Bethany Lutheran College and our events coordinator would set up a concert with an amazing up-and-coming band on a Friday night. We'd promote the event with posters and emails. But then come Friday night, almost no one would be there. One time I recall standing in line for brunch the next morning and hearing someone say, "Man, there's never anything to do around here!" I responded, "What would you think if I told you a really cool up-and-coming band was going to do a live show right here? Wouldn't that be sweet?" They, of course, thought that would be awesome and suggested we do that sometime. I then pointed to the posters and asked if they saw the emails because that exact thing took place the night before. This person had no idea the event was even taking place until I pointed out the posters.
Now I share this little college tidbit because I've found in ministry that the challenge is much the same. We have the best news this world has ever known (The Gospel) and are part of an organization unlike any other (The Body of Christ). We hold worship services, publish Bible studies and organize events. Yet, communicating the message, helping people know what's going on and getting people connected continues to be a challenge. This is why, at Abiding Shepherd (the church I serve), we repeatedly evaluate how we're communicating, if we should tweak our approach and/or pursue new tools that are available.
About a year and a half ago a self-evaluation led us to develop our own church app and it has been a wonderful resource for us. For those unfamiliar with apps, www.techtarget.com defines an app as "A software application developed specifically for use on small, wireless computing devices, such as smartphones and tablets, rather than desktop or laptop computers." While an app may not be a fit for every church or ministry (just google church apps and you'll see blogs about why some people think churches don't need apps) I'd like to share what led us to pursue an app and why you might want to consider one as well.
---
Other Platforms Are Losing Their Effectiveness
If your church is like most churches, the announcements before/after worship and the worship folder are the primary places where news and events are shared. A personal invitation continues to be by far the most effective way to share information with a person and connect them with an event. However, the weekly announcements are not as helpful as they once were because people are not in church as often. It's common knowledge that in the United States overall church attendance is down. What is not discussed enough, though, is that church-going people are actually going to church less. A regular church-going person often attends only two or three times a month where in the past they went basically every Sunday. Less attendance at worship services means less exposure to the weekly announcements and worship folders. We need to get the news out in other ways.
Email continues to be a great tool for churches in many ways. Yet, we should not over-estimate its effectiveness. The average open rate for emails sent by non-profit organizations is only 22%. Thankfully at Abiding Shepherd our average email opening rate is a bit higher at somewhere between 32-36% but that is still only about a third of the people on our e-newsletter list. For our monthly newsletter, out of the third of the people who opened the email, only one third of them actually clicked on the link to go read the newsletter on our website. Whether it is because inboxes are full of spam or work-related messages or whatever the issue is, the reality is that the majority of emails being sent are not being read.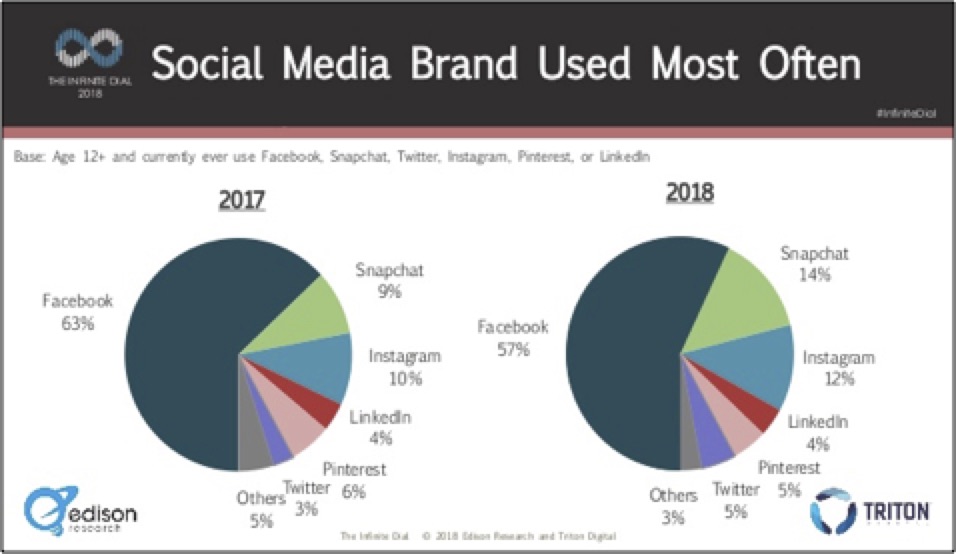 Social media continues to be an important part of the communication strategy for churches but it is becoming increasingly difficult and less effective due to changing newsfeed settings and parity in platform popularity. When we first started our church Facebook page seven years ago, it was perhaps our most effective means of communication. However, recent changes in Facebook newsfeed settings means that posts from pages appear in newsfeeds far less frequently. It is not uncommon for our posts to be seen by only a handful of people. Additionally, Facebook is declining in popularity. According to the 2018 "Infinite Dial" survey ("Infinite Dial" is the longest running media consumption behavior study in America) the percentage of Americans 12+ on Facebook dropped 6% in the last year. Twitter also declined while Snapchat, Instagram and Pinterest all grew slightly in popularity.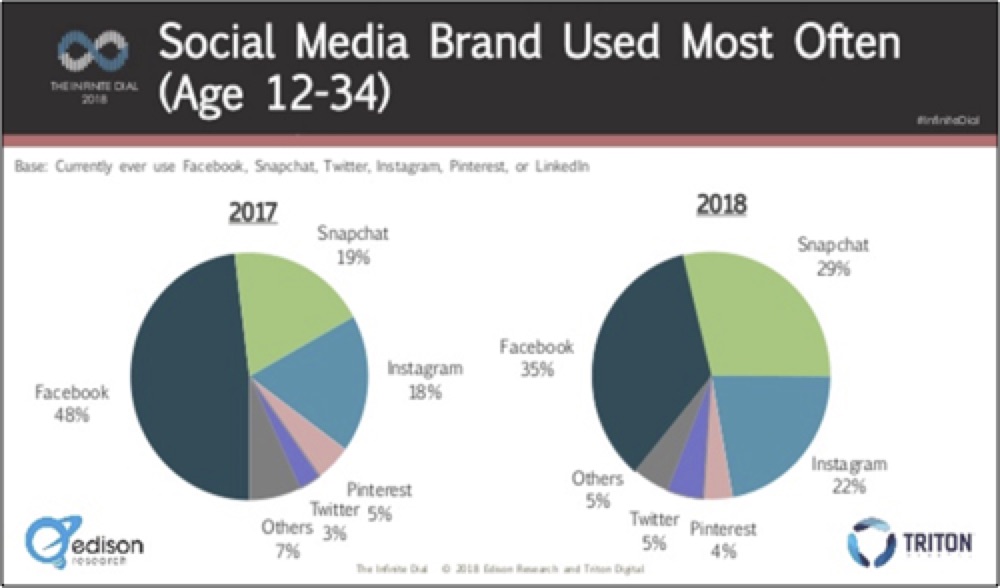 While Facebook continues to be the largest social media platform, people are spending more time on a variety of other platforms. Especially among young users (ages 12-34) Facebook is only slightly more popular than Snapchat and Instagram. Instagram and Snapchat are can be great tools as well. We post daily Bible verses to Instagram and use Snapchat for communicating youth events. But they aren't great for sharing things like sermons or Bible studies. The various social media platforms can and should be utilized but they all have their weaknesses and challenges.
---
Apps Communicate What Matters Most Efficiently
While the social media landscape is changing and emails are sitting unread, an app can appeal to a wider audience. Instagram and Snapchat are popular with younger users but are far less popular with older generations. Pinterest is far more likely to be used by women than men. Facebook is declining rapidly in popularity amongst younger users. Unlike these social media platforms, with an app no smartphone or tablet user is excluded due to the information being shared on a platform they dislike.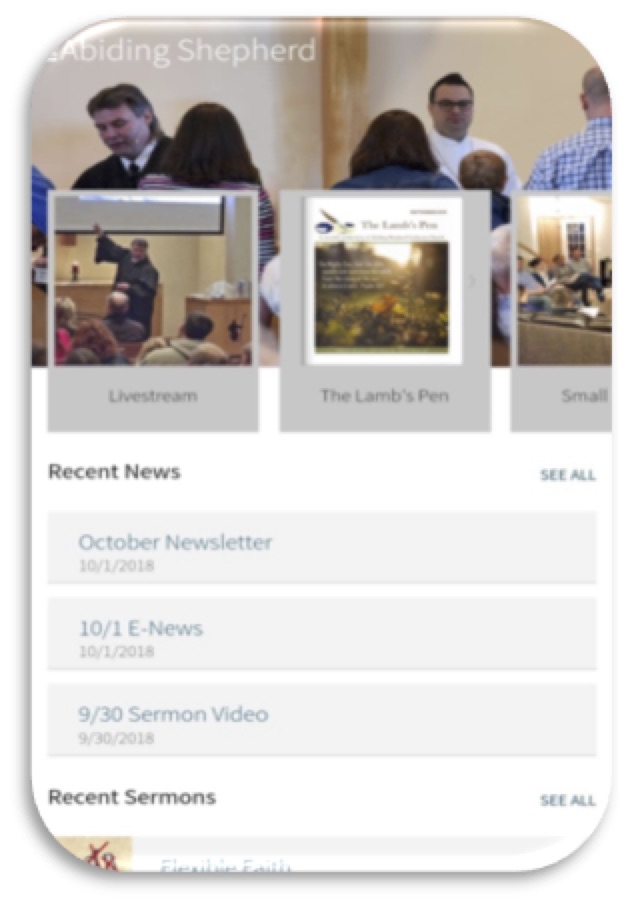 An app also is a great tool for sharing the most important information, efficiently. When we developed our app we decided to include only the resources and information our members want to utilize the most. While the app does include some basic church information, it primarily serves as a simple one-stop location for people to access the livestream of our Sunday morning worship services, our sermon archive, our monthly newsletter, our small group Bible study materials, church calendar, online giving and special announcements. We also recently added a page called "Armor of God" which includes Bible verses that have been selected and organized topically to help individuals in their daily battles of faith.
An additional tool that comes with an app is the ability to send push notifications. Push notifications will send a short message to anyone who has your app downloaded and link them directly to a page or news update. We've received very positive feedback that these notifications are great reminders for people and are a simple way to update them that new resources are available.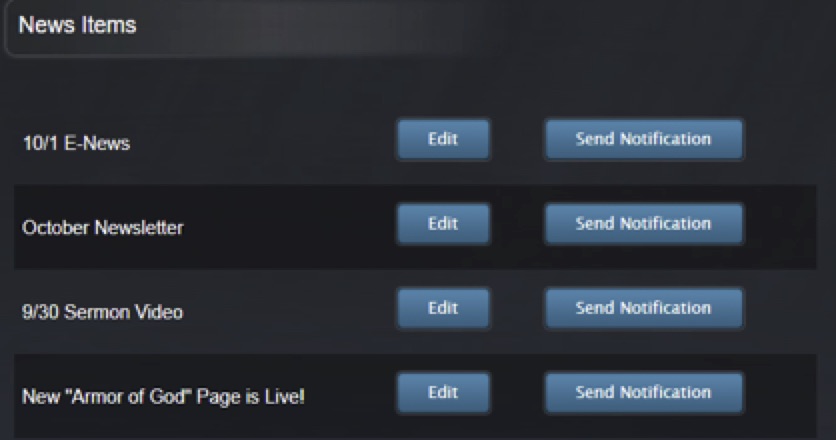 When considering notifications, it is important to set a limit on how many notifications will be sent during the week and communicate that limit to your members. Some apps send a rather obnoxious amount of notifications which has led some users to turn off app notifications. Letting them know that you plan to send at most 2-3 notifications each week will encourage them to turn on their notifications setting for your app.
---
An App Is More Do-able Than You Might Think
Apps today are far more do-able than you might think. I know I stayed away from pursuing an app for our church for a few years because I figured it would require contacting a developer and spending a lot of money.

However, there are plenty of app building templates, including templates specially designed for churches, that are not only easy to use but relatively inexpensive as well. For instance, we developed our app through
Finalweb
, the same company that hosts our church website. By choosing Finalweb we were able to really personalize our app, integrate our app with our website and have a familiarity with their troubleshooting resources when any issues arise. Because we were already Finalweb customers there was no setup fee to create the app and it costs only $39/month to keep the app live. Finalweb is an extremely popular website host among ELS and WELS churches and so many churches are already working with a potential app developer.
While Finalweb has worked well for us, there are a number of other app developers for churches that are even easier to use and not that much more expensive.

For instance,
ChurchLink
is an app developer that will create a professional looking app for your church for an initial onetime setup fee of $500 and then will keep your app live for $57.50/month. One of the benefits of using ChurchLink is that it allows you to integrate your social media, video sharing and podcast feeds into your app. In other words, what you post on Facebook, Instagram or Youtube can be setup to automatically be added to the app. This integration cuts out a number of steps.

Another example is
Custom Church Apps
which offers a starter app that is part of their "My Church App" for $29.95/month and a custom app starting at $59.95/month.
---
Final Thoughts
When considering whether or not to develop an app, please take careful note of the specific needs of your ministry. Many app developers will present expensive package options that include far more tools than the average church will use. On the other hand, for a slight upgrade an app may include in the price online giving which might actually be cheaper than what a church is currently paying for the service. You may also find that your current podcast subscription service and mobile optimized website are already meeting your needs adequately and so an app is not necessary. Each ministry is unique. Take some time to evaluate if an app is a fit for your ministry and what type of app would best suit your needs.
If you do decide to go with an app, recognize that an app does not replace the other platforms. It is a great additional tool but not the only tool. There are still some who don't have smartphones or know how to download additional apps to their phone or tablet. Some would rather just read the email or check out a sermon as it pops up in their Facebook newsfeed. Even for those who love using the app, seeing that the information and resources are available on other platforms as well simply reinforces the fact that these resources are available and should be utilized.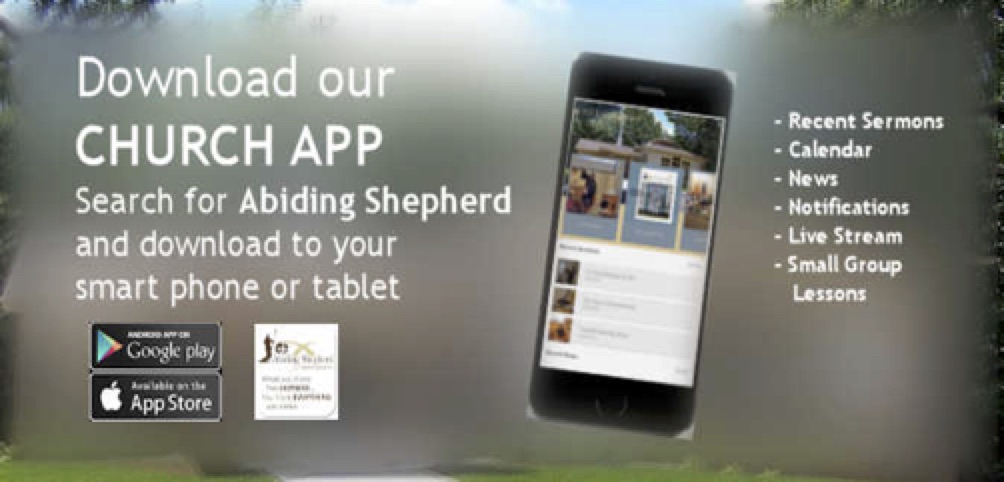 Thank you for taking the time to consider what I've learned regarding communication, digital resources and apps. If you'd like to look through our church app as an example just go to the Google Play or Itunes store, search "Abiding Shepherd" and download. I look forward to your discussion and would love to help however I can. What a privilege it is to take part in the Great Commission during the digital age!
---
Translate this page into your language
Return to original language with "show original" button at top left.