An invitation to subscribe to the Christ in Media Blog
You are probably familiar with various "blogs" on the Internet and perhaps subscribe to some. The Christ in Media Institute blog was launched May 5, 2010, and follows the style of typical blogs ("a regularly updated website or web page, typically one run by an individual or small group, that is written in an informal or conversational style"). Since then the CMI blog has posted short and interesting articles on the impact of a variety of media used to spread a Christian message. The most recent blog as of this writing (October 4, 2018) was number 50.
The CMI blog posts are written by CMI Board members, CMI Partners, and invited guests interested in relevant Christ in Media topics. Anyone with an important message about how various media can be used to spread the "good news" can submit a short post for consideration.
At the bottom of each post on the CMI site is an opportunity to "Share This Story" on various platforms and also a way to send an email to the author for questions or feedback. We are inviting you to subscribe to the blog site, and receive an email notice when a new blog post appears. You can do this from the link on the right top of the blog page, or directly by clicking here: Subscribe to Christ in Media Institute by Email.
To whet your appetite, below are two posts (slightly edited) written by CMI board members as examples of our non-technical, reader-friendly style. The CMI Board welcomes your ideas as well! Send them to the CMI executive director Tom Kuster for consideration.
---
by Judy Kuster
April 25, 2018
Movies have been a long-standing important medium that has been used to present a Christian message.
I believe the first Christian-themed movie I saw was the 1953 Martin Luther movie when I was in grade school at Madison Lutheran School in Madison, Wisconsin. They showed the movie every fall around Reformation time. It is actually online now. The second Christian-themed movie I saw was the story of Corrie ten Boom, The Hiding Place (1975), also freely-available online, in English with Romanian subtitles. That movie featured a Christian family in Haarlem, Netherlands, that hid Jewish people in their home during the Holocaust.
Both movies portrayed individuals facing current events in their lives (in the 1510's and the 1940's) that challenged their Christian faith and made a difference in the lives of others. They also both left a lasting impression on me.
There is a long list of recent movies that reflect Christian values that could follow here, but I will suggest two recent movies that have also left a lasting impression on me. The following are personal favorites that would generate interesting discussion for a movie night with family or friends.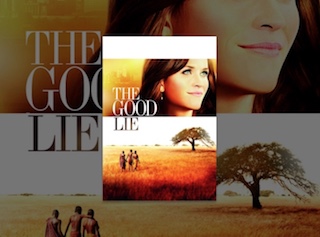 The Good Lie (2014) is one of my favorite movies and also portrays individuals faced with events in our lifetime that challenge Christian faith — raising the question "who is my neighbor" that Jesus answered in the parable of The Good Samaritan. You can view a trailer of the movie online on YouTube followed by the full-length movie available for $2.99. We've bought our own DVD copy and have watched it several times, and enjoyed it with guests. It is worth renting or buying a copy online.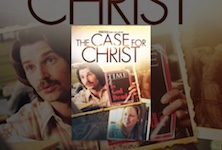 The Case for Christ (2017) is based on the real story of Lee Strobel who is the author of a best-selling book by the same name. It features an atheist investigative reporter's journey as he tries to disprove an historical Christ. A preview introduces the film available for $2.99. Since I am a Netflix subscriber I downloaded a copy from there. In another YouTube video, Lee Strobel tells his own story.
So grab some popcorn, follow the links provided, and enjoy!
---
by Deborrah Uecker
April 22, 2018
A popular TV show in the 60's was I Dream of Jeannie. I loved that show. A handsome astronaut, goofy friend, and of course the "Jennie" trapped in a bottle who must serve the "master" who sets her free. Jeannie grants the wishes of her master, and at the same time tries to remain anonymous to the world. Interesting conundrum and a premise that kept the show on the air way beyond the point it was no longer that good of a show.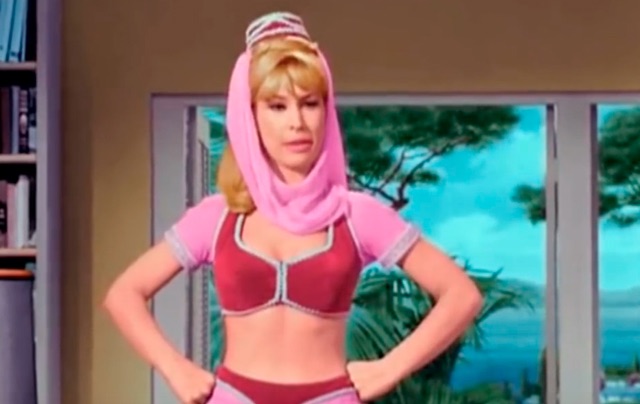 The media-saturated world of today can be looked at perhaps as the Jeannie set free from the bottle. The pervasive media that is a part of all aspects of our lives grants our wish for an easy life of information, instant connection to each other, and endless opportunities to fill our free time with games and trivia. Recent research has found that technology is significantly altering the way we relate to others. Studies have recently discovered that constant use of screen technology may actually be changing our brain chemistry. One study looked at human attention span. Humans average attention span is 4 seconds. A goldfish has an attention span of 9 seconds! Not sure how you test a goldfish….but point taken.
So what do we do? We can't turn back history and put technology back in the bottle &mddash; though there are days when I wish that we could. As a professor of Communication for 30 years I am concerned with the lack of conversation I see among students in my classes. I always arrive early, circulate and try to connect with my students. But I feel like I am imposing or interrupting them as they stare at their phones and see what has transpired in their lives in the past five minutes. We seem to be losing the ability to "small talk" with each other. To share the stories of our day. To listen to each other in an attempt to learn how other people's lives work. On many college campuses and society at large we continually hear the call for diversity. Diversity is seen as the way to make the world better as a result of being with others who are different from us, learning about the experiences of others in ways that enrich our lives and connect us to those different from ourselves. But enrichment will not come from just being next to each other in the same room. It can only come when we talk to each other, when we listen to each other's experiences and perspectives. We can only know where each other is coming from when we have a conversation.
Technology is a tool that can help to make connections. It is a gift that God has placed among us to be used as a way to stay connected, to know about each other, and to share the wonder of our lives with others. But it does not replace the face to face contact that is an essential part of being human. "It is not good for man to be alone. I will create a helpmate for him." God gives us each other. He gives us minds and tongues to share His story with others. He gives us technology to do it faster, easier perhaps in some ways. Like the Jeannie in the bottle, it can grant us the wish we all have as humans — the wish to belong, to know and to fit in. We are the "master" of technology. Each of has a choice . . . use it wisely . . . or keep the lid on it.
---
Here are some additional examples, to illustrate the variety of topics on the CMI blog.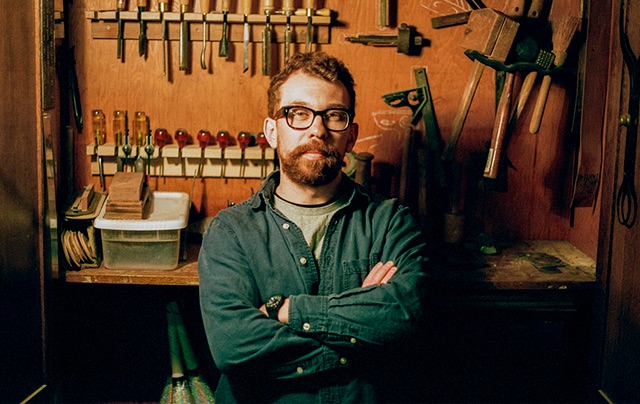 Partner Profile: Jason Jaspersen
---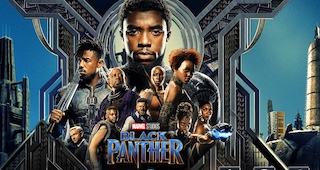 Our Film Critic Looks at Black Panther
---
Dresden Update 2: Creative Bible Photography
---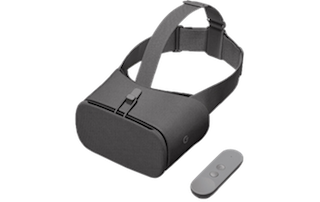 ---
You are invited to visit and read all the posts on the Christ in Media blog. Consider subscribing for email notification of new posts, and maybe even volunteer to submit a guest post yourself!
---
Translate this page into your language
Return to original language with "show original" button at top left.